Stacey Anne: Vocalist and Frontwoman
World-class frontwoman and LA native STACEY ANNE has performed with many of Southern California's top musicians and bands. Known for her killer vocal range, dynamic stage presence, and versatility, Stacey brings something special to every musical project.  
Stacey Anne is the lead singer of Country Nation, Southern California's premiere tribute to modern and classic country music; and The Disco Freaks, a tribute to the music of the 70s. Stacey Anne is also a featured vocalist with Rod Stewart tribute Never a Dull Moment, and with Continuous Signal - A Pink Floyd Affair; sings in top-tier corporate, wedding, and event bands; is a busy session vocalist-for-hire; and was an original founding member of Charlie's Angels - The Band, a female-fronted tribute to the musical era of the classic 70s TV show. 
You may also recognize Stacey Anne from her work as a Madonna tribute artist. She recently starred in So Madonna (a tribute to the Queen of Pop's 80s heyday), with whom she headlined shows across the country. She loves to perform as the Queen of Pop!
Stacey Anne's other favorite appearances include headlining with The Flux Capacitors at the official LA Comic-Con after-party (NOVO Theater), and belting out showtunes in "Another Night in the Catskills" (El Portal Theatre). 
Stacey Anne has played with many musical greats! She is featured in the award-winning Rock Camp: The Movie (2021), sharing the stage with noted bass player Tony Franklin of The Firm and Whitesnake, and has also performed with Monte Pittman, Madonna's longtime guitarist; Michael Paul (comedian and ventriloquist), a finalist on America's Got Talent; and Karl D'Amico, the guitarist for Missing Persons.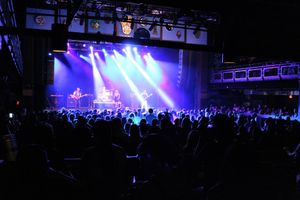 Testimonials
"

Stacey Anne is one of the most professional musicians I have had the pleasure of working with. Her commitment is unparalleled. I truly look forward to each opportunity we get to share the stage!"
— Tim Lillis, Manager/Bandleader, Business Time Entertainment
"

Stacey Anne is an absolute pleasure to work with. She can nail all different genres of music and learns material quickly. She's a great front person and performer that always brings her "A" game."
— Zak St. John, Manager/Bandleader, Hi-Fi Academy
"

Stacey Anne is an incredibly talented singer and performer. Extremely professional and easy to work with. It was an absolute joy to work with her. She makes everything easy; Great vocal ability and stage presence!"
— Nipun Nair, Bandleader, GrooveMartini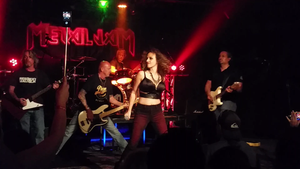 Music Videos & Documentaries